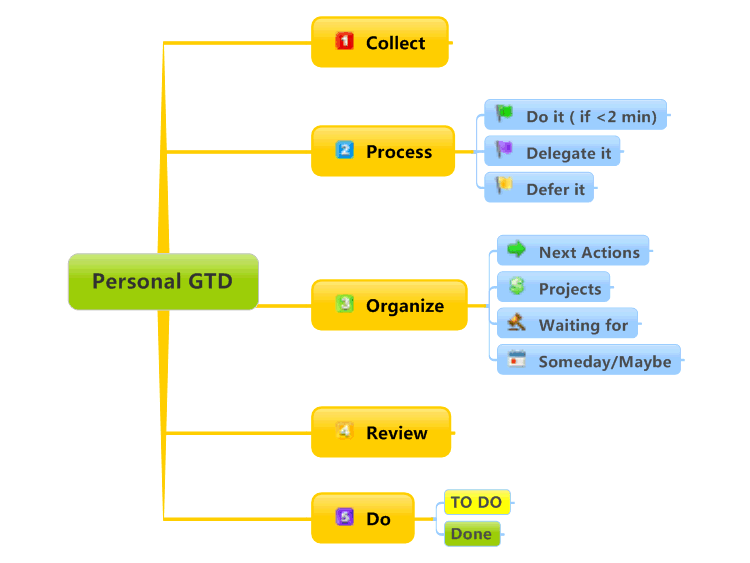 Teens are overwhelmed, partly because they don't yet have the skills to manage the unprecedented amount of stuff that enters their brains each day.  – from LifeHacker.com
"Your mind is for having ideas, not holding them."

"You can do anything, but not everything."

― David Allen, (GTD) Getting Things Done for Teens: Take Control of Your Life in a Distracting World
SUMMARY
Through the assignment, "GTD: Part Two," I worked on creating my system. From watching videos, it helped me create certain sections to place work into. This helps eliminate stress and makes me more organized.
CLASSROOM (THEORY & ANALYSIS)
This is quite interesting. It is fascinating how many people don't have GTD systems! To achieve effective results, you need a system. There are five simple steps:
Capture

Ideas
Tasks
Capture it so you don't have to keep it in your brain

Process

Ask: is it actionable
Yes: Would it take two minutes or less? Less than 2-minutes = do it. More than 2-minutes = create an action list.
No: Discard or keep as a reference

Organize
Review

Weekly reviews
Are tasks going to plan?
Every month: Review short-term goals

Engage
These steps seem difficult in the bigger picture, but it will be beneficial. As soon as you have a system, this will become second nature and you will be much more successful. I am going to use this GTD system to hopefully reduce stress and improve my time management. We will see what happens!
LAB (THEORY PRACTICED)
Most people have 30-100 projects and 150-220 next actions right now.
You need maps to get these done
You will add more significant projects as you go
Doesn't take long for you to get to where you want to be.
Two GTD Maps: Basic and Detailed
Detailed map by guccio@文房具社 licensed under CC BY-NC 2.0
Basic map from BiggerPlate.com embedded below
GTD-based Trusted System
I use Trello and a physical planner for my GTD system.
OUTSIDE (PRODUCTIVITY & THE BRAIN)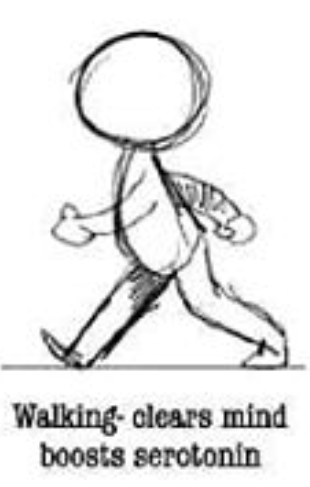 31% of adolescents have an anxiety disorder
Everyone is overwhelmed
Walk to clear your mind
Grades
Work
One step at a time
Take time to relax
Take time to think
STUDIO (CREATING MAPS)
Action items have been added to my GTD system. There are also many more to come!
WHAT I LEARNED and PROBLEMS I SOLVED
From this week, I learned how to use a GTD system. I hope to use this learning from now on and in the future. One problem I had was understanding the system. This took me to watch videos over and over to comprehend the topic.